My Team
We take client service very seriously. Together as a team we are committed to providing exceptional service to all of our clients.
If you need to schedule an appointment or request any other service, please let us know. We will respond promptly. You may call or email us for assistance.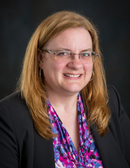 Mary K Croff, CLTC®
Associate Wealth Management Advisor
Office 517-853-3366

Mary Croff started at Northwestern Mutual in 2001 and has over 20 years of industry experience. She is currently an Associate Wealth Management Advisor and our team Operations Manager. She supports all aspects of our insurance and investment practice and thoroughly enjoys getting to know clients on a personal level. Mary would be happy to assist with the following:
Investment accounts
Any customer service needs
In her free time, Mary enjoys spending time with her daughter and son-in-law, teaching water fitness classes, singing in her church choir and helping with the youth group, as well as spending time with her friends.
Jackie Ritter
Associate Financial Representative
Office 517-853-3362

Jackie Ritter started with Northwestern Mutual in 2014 and is an Associate Financial Representative. Jackie can assist in any of the following:
Scheduling
Billing account questions
Policy and beneficiary changes
Policy loans
Navigating the NM client website
Any other customer service needs
Jackie spends her spare time reading, gardening, hanging out with her husband and caring for her horses and dog.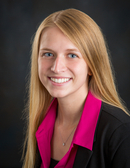 Paige C Bentler
Paige Bentler started with Northwestern Mutual in 2017 and is an Associate Financial Representative. Paige is a recent graduate from Grand Valley State University and is eager to assist clients with the following:
Underwriting
Personal Planning Analysis
Any customer service needs
Paige spends her free time hanging out with family and friends, playing with her dog, attending concerts, and watching Detroit sports. She especially enjoys watching hockey and closely follows the Detroit Red Wings and the Grand Rapids Griffins.